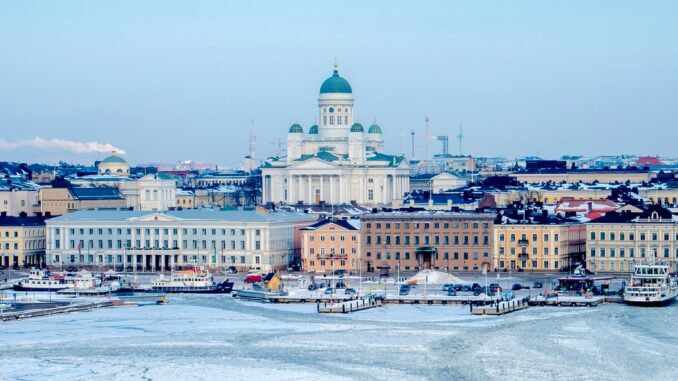 Click Here To Become a Member!
Cabin Class
These are Round Trip Economy Fares and include your checked bag and early seat selection.
Availability
Mostly in early 2022. The rules say this is available in months that are not on the available calendar yet, so that may mean this one comes back alive in a couple months for those later dates. 🙂
Rules
Rule Application

NOTE – THE FOLLOWING TEXT IS INFORMATIONAL AND NOT
VALIDATED FOR AUTOPRICING.
BASIC ECONOMY FARES
APPLICATION
CLASS OF SERVICE
THESE FARES APPLY FOR ECONOMY CLASS SERVICE.
CAPACITY LIMITATIONS
THE CARRIER SHALL LIMIT THE NUMBER OF PASSENGERS
CARRIED ON ANY ONE FLIGHT AT FARES GOVERNED BY
THIS RULE AND SUCH FARES WILL NOT NECESSARILY BE
AVAILABLE ON ALL FLIGHTS. THE NUMBER OF SEATS,
WHICH THE CARRIER SHALL MAKE AVAILABLE ON A GIVEN
FLIGHT, WILL BE DETERMINED BY THE CARRIERS BEST
JUDGEMENT.
OTHER CONDITIONS
NON REFUNDABLE FARES
NO PRERESERVED SEATS
UNUSED COUPONS HAVE NO RESIDUAL VALUE
—–
FOR ALL TRAVEL ATLANTA TO/VIA AMSTERDAM
COVID TEST REQUIRED-
1. PCR TEST WITHIN 5 DAYS PRIOR TO US DEPARTURE
AT CUSTOMERS EXPENSE.BRING COPY OF NEGATIVE
TEST RESULT.AND
2. RAPID ANTIGEN TEST WITHIN 3 HOURS OF US
DEPARTURE FROM CARRIER-SPECIFIED PROVIDER AT NO
ADDITIONAL COST.AND
3. FOR PASSENGERS WITH FINAL DESTINATON AMSTERDAM
TEST UPON ARRIVAL AT NO ADDITIONAL COST
—–
FOR ALL TRAVEL DETROIT TO/VIA AMSTERDAM
1. RAPID ANTIGEN TEST WITHIN 4 HOURS OF US
DEPARTURE REQUIRED AND PROVIDED BY CARRIER-
SPECIFIED PROVIDER AT NO ADDITIONAL COST.
Seasonality

OUTBOUND –
PERMITTED 24OCT21 THROUGH 17NOV21 OR 21NOV21 THROUGH
14DEC21 OR 25DEC21 THROUGH 07APR22 OR 23OCT22
THROUGH 16NOV22 OR 20NOV22 THROUGH 13DEC22 OR
24DEC22 THROUGH 02MAR23 FOR EACH TRANSATLANTIC
SECTOR. SEASON IS BASED ON TRIP DATE.
INBOUND –
PERMITTED 31OCT21 THROUGH 26NOV21 OR 30NOV21 THROUGH
28DEC21 OR 09JAN22 THROUGH 07APR22 OR 30OCT22
THROUGH 25NOV22 OR 29NOV22 THROUGH 27DEC22 OR
08JAN23 THROUGH 31MAR23 FOR EACH TRANSATLANTIC
SECTOR. SEASON IS BASED ON TRIP DATE.
Eligibility

NO ELIGIBILITY REQUIREMENTS APPLY.
Blackout Dates

OUTBOUND –
TRAVEL IS NOT PERMITTED 17DEC21 THROUGH 22DEC21.
INBOUND –
TRAVEL IS NOT PERMITTED 01JAN22 THROUGH 03JAN22.
Advance Ticketing

CONFIRMED RESERVATIONS FOR ALL SECTORS ARE REQUIRED AT
LEAST 28 DAYS BEFORE DEPARTURE.
TICKETING MUST BE COMPLETED WITHIN 72 HOURS AFTER
RESERVATIONS ARE MADE OR AT LEAST 28 DAYS BEFORE
DEPARTURE WHICHEVER IS EARLIER.
Minimum Stay

TRAVEL FROM INBOUND TRANSATLANTIC SECTOR MUST COMMENCE
NO EARLIER THAN 7 DAYS AFTER DEPARTURE OF THE OUTBOUND
TRANSATLANTIC SECTOR.
Maximum Stay

TRAVEL FROM LAST STOPOVER MUST COMMENCE NO LATER THAN
MIDNIGHT 12 MONTHS AFTER DEPARTURE FROM FARE ORIGIN.
Travel Restrictions

ALL TRAVEL MUST BE COMPLETED BY MIDNIGHT ON 30APR22.
Pricing From $324 to $380
Origin
Boston (United States) (BOS)
New York (United States) (NYC)
Destination
Carriers
KLM-Royal Dutch Airlines
Fare information
base fare: VL7L87B2,VL7L87B2
Deals We Found
Miles Program Credits
Program
Miles/Points
Aeromexico
1931
China Southern Airlines
1779
Czech Airlines
1500
Middle East Airlines
1381
Delta Air Lines
1381
Aeroflot
1381
Saudi Arabian Airlines
1227
Malaysia Airlines
1200
Air Europa
1200
China Airlines
1200
Garuda Indonesia
1200
Vietnam Airlines
1200
Aerolineas Argentinas
1200
Gol Transportes Aéreos
1200
Xiamen Airlines
1105
China Eastern Airlines
761
Korean Air
473
Virgin Atlantic
300
Flying Blue

**

55
Courtesy of our friends at Wheretocredit.com
** = revenue based program
This data is based on an example itinerary of New York – Helsinki Round Trip
Did you book this?
If you book one of our deals, we'd love to know! You can Contact Us here, or we'd love to hear from you on our Facebook / Instagram / Twitter!
Do you like this deal or no?
As we continue to grow, we're always looking for feedback from our loyal and amazing customers (that's you by the way). We want to provide you the cheap flights you want to see! Let us know how you feel about these deals, did you like them or not? The links below are feedback forms, On the form you can share your thoughts with us about what we can do better to serve your travel needs.
When Is This Available?
Availability always differs, so we suggest using Google Flights or Skyscanner to look for your perfect dates. Airlines can pull deals at any time. If you want to book this, book it soon. If you've arrived too late, and the deal is gone, sign up for our email alerts so you don't miss the next deal!
Note: Information is valid at the time of publication. Since prices fluctuate and airlines alter the terms and availability of fares quite often, you may arrive to this page after these deals have expired.