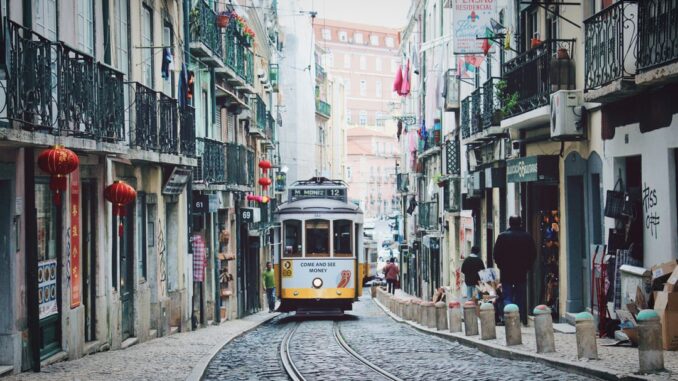 Click Here To Become a Member!
Cabin Class
These are Round Trip Basic Economy Fares and do not include your checked bags or early seat selection.
Availability
September through February 2022
Rules
Rule Application

NOTE – THE FOLLOWING TEXT IS INFORMATIONAL AND NOT
VALIDATED FOR AUTOPRICING.
SPECIAL NON-REFUNDABLE INSTANT PURCHASE SALE FARES
FROM AREA 1 TO AREA 2/3.
APPLICATION
AREA
THESE FARES APPLY
FROM AREA 1
TO AREA 2/AREA 3.
CLASS OF SERVICE
THESE FARES APPLY FOR ECONOMY CLASS SERVICE.
TYPES OF TRANSPORTATION
FARES GOVERNED BY THIS RULE CAN BE USED TO CREATE
ROUND-TRIP/CIRCLE-TRIP/OPEN-JAW JOURNEYS.
CAPACITY LIMITATIONS
THE CARRIER SHALL LIMIT THE NUMBER OF PASSENGERS
CARRIED ON ANY ONE FLIGHT AT FARES GOVERNED BY
THIS RULE AND SUCH FARES WILL NOT NECESSARILY BE
AVAILABLE ON ALL FLIGHTS. THE NUMBER OF SEATS,
WHICH THE CARRIER SHALL MAKE AVAILABLE ON A GIVEN
FLIGHT, WILL BE DETERMINED BY THE CARRIER'S BEST
JUDGEMENT.
Seasonality

NO SEASONAL TRAVEL RESTRICTIONS APPLY.
Eligibility

NO ELIGIBILITY REQUIREMENTS APPLY.
Blackout Dates

NO BLACKOUT DATES APPLY.
Advance Ticketing

CONFIRMED RESERVATIONS ARE REQUIRED FOR ALL SECTORS.
WAITLIST NOT PERMITTED.
TICKETING MUST BE COMPLETED WITHIN 72 HOURS AFTER
RESERVATIONS ARE MADE.
Minimum Stay

TRAVEL FROM TURNAROUND MUST COMMENCE NO EARLIER THAN
12 HOURS AFTER ARRIVAL AT THE TURNAROUND.
Maximum Stay

TRAVEL FROM LAST STOPOVER MUST COMMENCE NO LATER THAN
1 MONTH AFTER DEPARTURE FROM FARE ORIGIN.
Travel Restrictions

VALID FOR TRAVEL COMMENCING ON/AFTER 05AUG21.
Taxes & Surcharges

AY = 11.20

US = 40.80

XA = 3.96

XF = 9.00

XY = 7.00

YC = 5.99

J9 = 2.30

PT = 4.10

YP = 14.10

DE = 11.70

RA = 25.60

ZP = 4.30

YQ = 130.00
Pricing From $380 to $423
Origin
Boston (United States) (BOS)
Chicago (United States) (CHI)
Miami (United States) (MIA)
New York (United States) (NYC)
San Francisco (United States) (SFO)
Washington (United States) (WAS)
Destination
Carriers
Lufthansa German Airlines, United Airlines
Fare information
base fare: KNA6YLGT,KNA6YLGT
Deals We Found
Miles Program Credits
Program
Miles/Points
Air India
2969
COPA Airlines
2969
Aegean Airlines
2969
Avianca
2969
Thai Airways
2969
Ethiopian Airlines
2969
Asiana
2969
Air Canada
2969
EVA Airways
2969
Aer Lingus
2969
EgyptAir
2969
Azul Airlines
2969
Turkish Airlines
2969
TAP Portugal
2969
South African Airways
2969
SAS Scandinavian Airlines
2969
Air China
2389
All Nippon Airways
1781
Miles & More
1484
Singapore Airlines
1484
United Airlines

**

798
Air New Zealand
0
Vistara
0
Courtesy of our friends at Wheretocredit.com
** = revenue based program
This data is based on an example itinerary of San Francisco – Lisbon Round Trip
Did you book this?
If you book one of our deals, we'd love to know! You can Contact Us here, or we'd love to hear from you on our Facebook / Instagram / Twitter!
Do you like this deal or no?
As we continue to grow, we're always looking for feedback from our loyal and amazing customers (that's you by the way). We want to provide you the cheap flights you want to see! Let us know how you feel about these deals, did you like them or not? The links below are feedback forms, On the form you can share your thoughts with us about what we can do better to serve your travel needs.
When Is This Available?
Availability always differs, so we suggest using Google Flights or Skyscanner to look for your perfect dates. Airlines can pull deals at any time. If you want to book this, book it soon. If you've arrived too late, and the deal is gone, sign up for our email alerts so you don't miss the next deal!
Note: Information is valid at the time of publication. Since prices fluctuate and airlines alter the terms and availability of fares quite often, you may arrive to this page after these deals have expired.