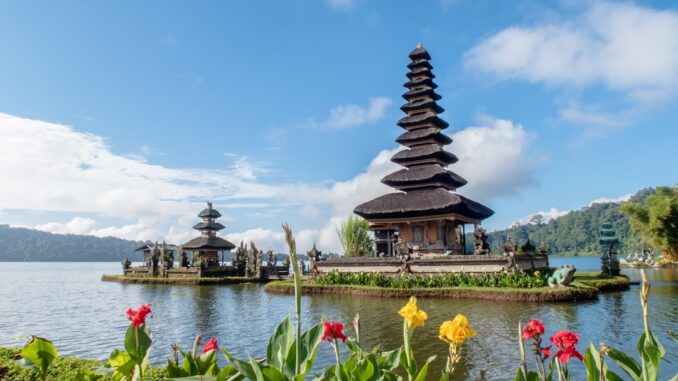 Click Here To Become a Member!
A sale from New York City to Asia from the low $400s.  Economy fares are valid Aug – mid-Dec and Jan – mid-April and include two pieces of checked luggage.
Origin
New York (United States)
Destinations
Cambodia: Phnom Penh, Siem Reap
Hong Kong
India: Delhi
Indonesia: Bali Denpasar, Jakarta,
Japan: Tokyo, Osaka, Fukuoka, Komatsu, Sapporo, Okinawa, Kagoshima, Asahikawa, Matsuyama, Nagasaki, Hiroshima, Niigata, Nagoya, Shizuoka, Toyama, Okayama
Macau
Malaysia: Kuala Lumpur
Philippines: Manila, Cebu City
Singapore
Sri Lanka: Colombo
South Korea: Seoul, Jeju, Busan, Daegu, Cheongju
Taiwan: Taipei
Thailand: Bangkok, Phuket, Krabi, Chiang Mai
Vietnam: Hanoi, Ho Chi Minh City
Carriers
China Eastern Airlines
Fare information
base fare: TLE0Z6RN
Booking link
Sample Skyscanner link: NYC-DPS $412
Sample Deals we found
New York (NYC) to Bali Denpasar (DPS) for $412
New York (NYC) to Bangkok (BKK) for $422
New York (NYC) to Delhi (DEL) for $422
New York (NYC) to Hong Kong (HKG) for $417
New York (NYC) to Phuket (HKT) for $419
New York (NYC) to Kuala Lumpur (KUL) for $414
New York (NYC) to Macau (MFM) for $401
New York (NYC) to Manila (MNL) for $445
New York (NYC) to Osaka (OSA) for $519
New York (NYC) to Phnom Penh (PNH) for $423
New York (NYC) to Siem Reap (REP) for $422
New York (NYC) to Yangon (RGN) for $476
New York (NYC) to Seoul (SEL) for $506
New York (NYC) to Ho Chi Minh City (SGN) for $432
New York (NYC) to Singapore (SIN) for $427
New York (NYC) to Taipei (TPE) for $404
New York (NYC) to Tokyo (TYO) for $498
Need Hotels?
Things To Do:
Did you book this?
If you book one of our deals, we'd love to know! You can Contact Us here, or we'd love to hear from you on our Facebook / Instagram / Twitter!
Do you like this deal or no?
As we continue to grow, we're always looking for feedback from our loyal and amazing customers (that's you by the way). We want to provide you the cheap flights you want to see! Let us know how you feel about these deals, did you like them or not? The links below are feedback forms, On the form you can share your thoughts with us about what we can do better to serve your travel needs.
When Is This Available?
Availability always differs, so we suggest using Google Flights or Skyscanner to look for your perfect dates. Airlines can pull deals at any time. If you want to book this, book it soon. If you've arrived too late, and the deal is gone, sign up for our email alerts so you don't miss the next deal!
Note: Information is valid at the time of publication. Since prices fluctuate and airlines alter the terms and availability of fares quite often, you may arrive to this page after these deals have expired.